Your overall health is a delicate combination of diet, exercise, and positive thinking. You don't need to use drugs and artificial chemicals to encourage healing and prevent future problems. We stock and recommend a variety of products and nutritional supplements to keep you in optimal condition and reduce the risk of re-injury.
---
Eliminate Pain and Discomfort
Do you suffer from chronic pain or disorder like fibromyalgia? We want to restore balance to your body and treat the underlying cause of your problem. Call today to arrange your free consultation with Dr. Schmit!
---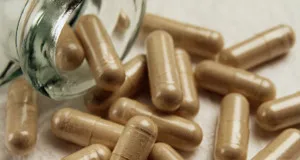 Available Products
- Pillows
- Thera-bands
- Nutritional supplements
- Lumbar supports or braces
- BioFreeze
- Home traction units
---
Comprehensive Chiropractic Care

To provide you with the highest level of care possible Dr. Schmit and staff use a variety of techniques including various types of spinal manipulation and therapy.
If you live in the greater Grove City area and suffer from reoccurring physical pain, see if we can help!